Language Department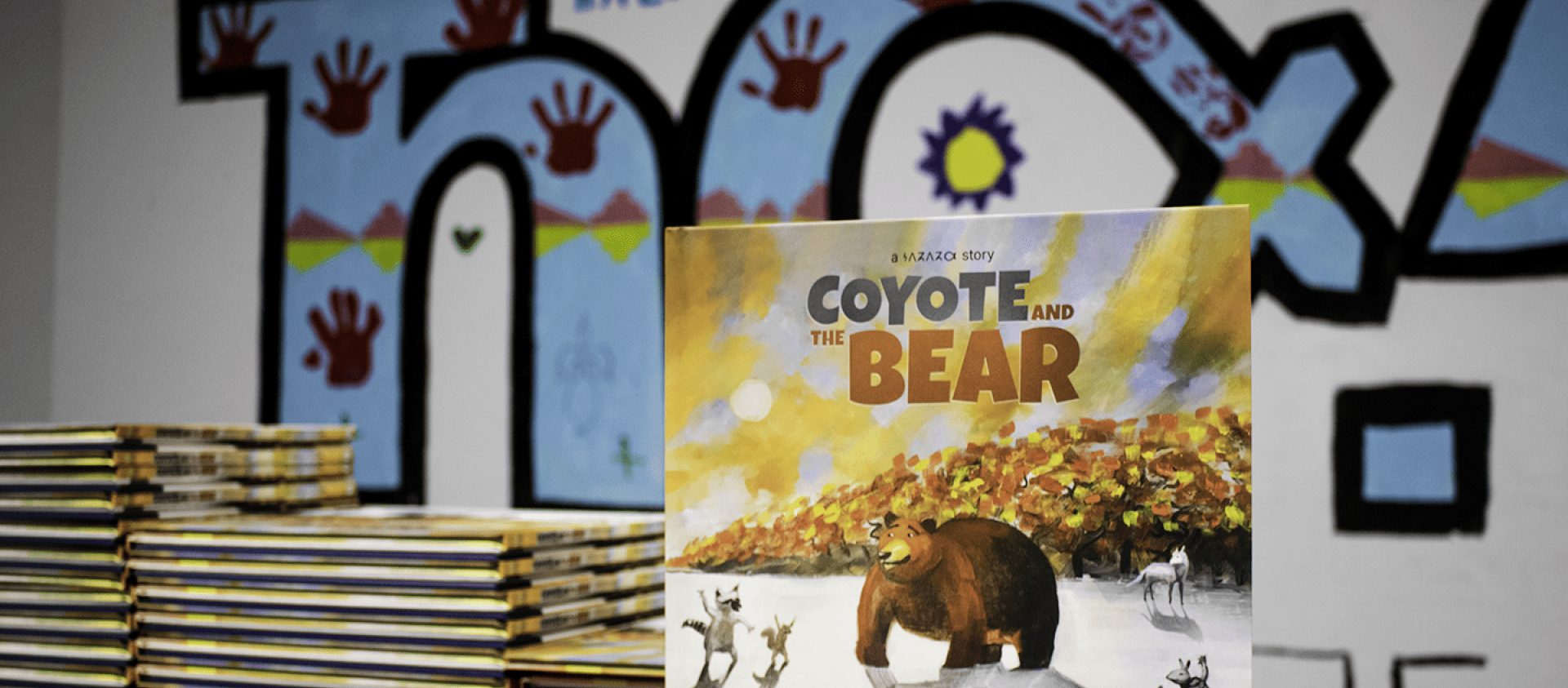 The Osage Nation Language Department announces the sale of the recently published "Coyote and the Bear" children's storybook that is written in the Osage orthography. After an extensive distribution of several hundred copies to Osage children, the book is now available for sale at the Visitors Center located at 602 E Main Street in Pawhuska.
"The Coyote and the Bear" is also the initial story featured in the newly developed "Osage Books" mobile application that can be found in both, the Apple App Store and the Google Play Store. The application includes the full story with voice-over in Osage and English, as well as an augmented reality (AR) feature that scans the physical pages of the book in order to create a pop-up version with voice-over. The story is also available as a PDF download and as narrated videos at https://www.osageculture.com/coyote-bear-download-and-virtual-viewing.
The sale of the "Coyote and the Bear" is yet another highlight of activity happening at the Visitors Center this week. The launch of the immersive hologram technology, designed to provide Osage tribal members and constituents the ability to further their learning and knowledge of the Osage language and culture, will coincide with the Visitors Center's four year anniversary celebration on November the 16th.
"We appreciate the hard work of our staff and project members who all played a part in creating these invaluable resources for our community," said Language Department director Braxton Redeagle. "We look forward to building upon these collaborative and innovative efforts to preserve our language."
To find more Osage language materials and department information, please visit https://www.osageculture.com/language/learn-osage.